Need help with graffiti?
Our London and South East removal specialists can provide you with a rapid and cost-effective graffiti removal and protection service.
If you have a problem with graffiti, we're ready to help. We have extensive experience of working in areas where specialist access requirements might be needed, and no job is too big or too small for our expert team.
In addition to graffiti removal services, we can provide strategic advice with regards to on-going graffiti control, specialist coatings to assist with graffiti removal and the implementation of regular graffiti removal patrols, which is proven to reduce the incidence of graffiti vandalism and the ongoing cost of continued removal.
Where possible we strive to use environmentally friendly products.
Our strategic approach is based on the location, type of environment, and our years of experience as graffiti removal experts.
For advice or a quote get in touch by email info@agsone.co.uk call our graffiti removal hotline on 0207 336 8331 or head down to our quick contact form.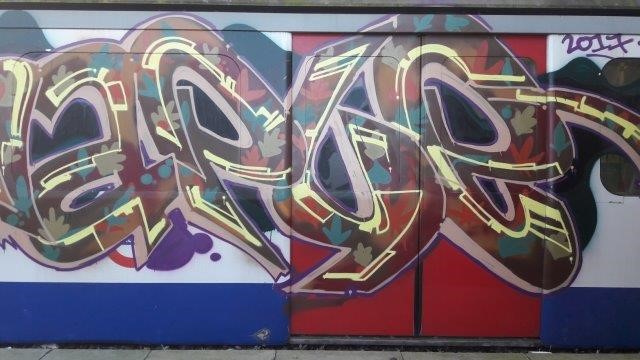 How We Can Help
Clients
We work in partnership with local authorities, business, maintenance companies, public transport organisations and private individuals to combat graffiti vandalism.
Equipment & Delivery
Industry leading equipment and techniques to deliver excellent results and the best quality service to you.
Fast Response
With a 24/7 Helpdesk, our teams can respond to your call for assistance quickly and are often able to remove offensive tags to your satisfaction within 24 hours.
Experienced Staff
Our team are experts in graffiti removal and are fully trained in working at high level should this be necessary.
Products
We have a range of chemicals to remove all types of graffiti and have a Specialist Coatings division where long-term protection is required.
One-Off or Contract
We can complete individual removals for you or enter into contracts for local authorities and other businesses where graffiti is a more regular issue.
We're ready to help
Email a photo of the graffiti you would like removed along with a with a postcode to identify the location to info@agsone.co.uk.
We will respond within 24 hours to advise how we can solve your graffiti problem and provide a quote.
Alternatively, please call our graffiti removal hotline to speak to a member of our team on 0207 336 8331.