Need help with vegetation management?
Our skilled vegetation teams work across the UK to provide inspections, surveys and services as well as programme, plan and deliver all types of vegetation project.
Whatever your seasonal vegetation needs, we can help. Our specialist vegetation control and removal teams comprise skilled staff who are able to undertake all types of work and fulfil any contractual demands.
Following initial inspections and surveys, our dedicated management team will plan and programme a bespoke package for your specific needs. These will adhere to all AGS One safety procedures and policies and be in line with our core values.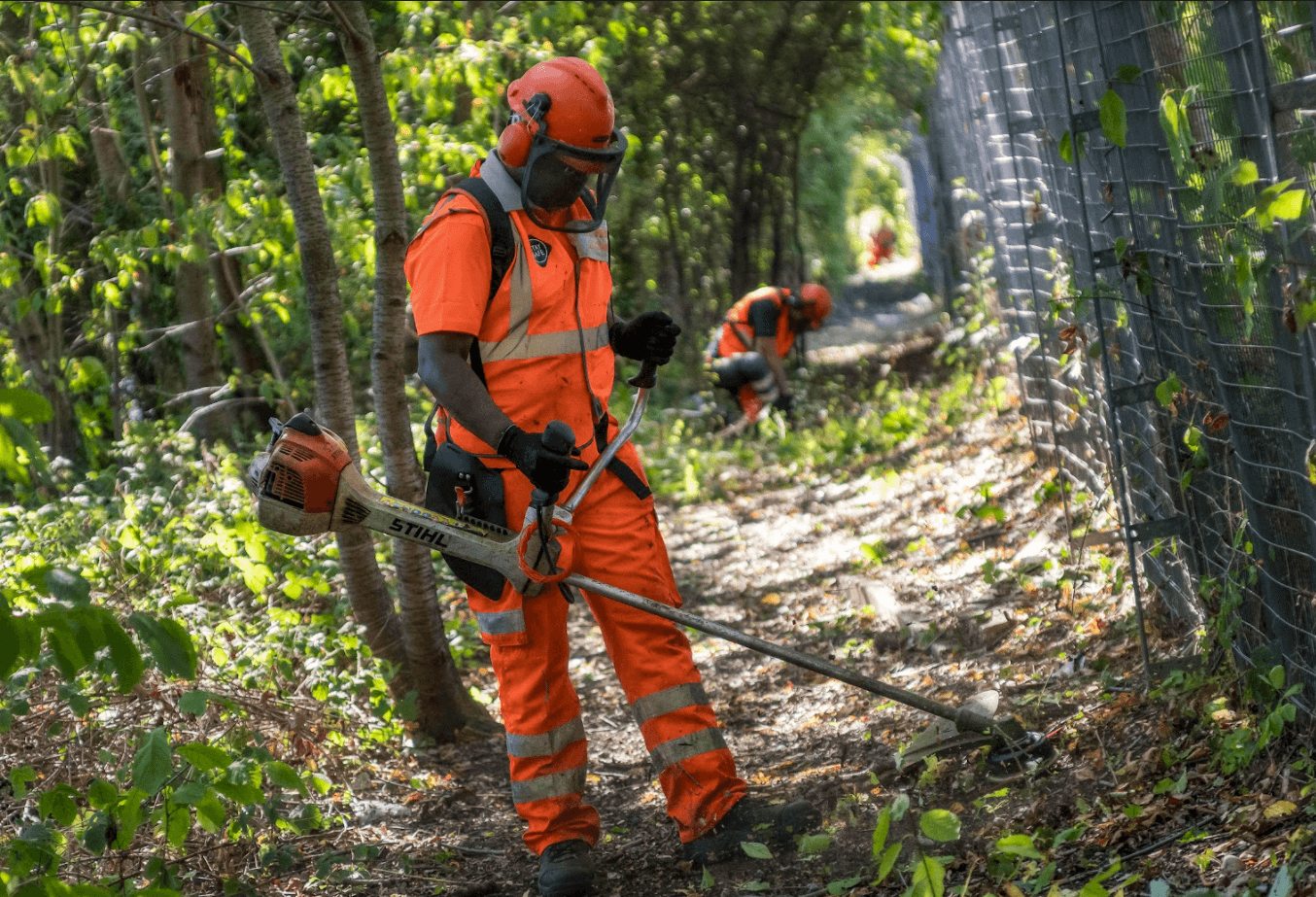 How We Can Help
Tree Management
Tree assessments, pruning, dismantling, felling, leaf fall clearance and control.
Grounds Maintenance & Vegetation Clearance
Scrub clearance, strimming, pruning, mulching, grass cutting, fencing.
Herbicide Control
An efficient method of controlling the growth and spread of vegetation.
Invasive Weed Management
Survey and removal of controlled and other invasive plant species.
General Inspections & Surveying
Detailed client reports to prioritise, manage and plan effectively.
Oak Processionary Moths
Specialist treatment and nest removal using the most appropriate method.
How we ensure we deliver high standards
Our staff are guided and continually trained to work in all our sectors, from safety critical environments to third party residential interaction and open public places.
To make it easy for you to stay up to date with all ongoing packages and projects, our activities are captured through our AGS One app. You can track work in real time and view detailed end of shift reports.
This, combined with our unique engagement with our staff through our dedicated management teams, ensures we always deliver the high standards set out in contract awards.
We also pride ourselves on exploring new ways to achieve targets, vegetation management presents exciting opportunities for us to improve safety, explore the latest technology and equipment, discover alternative products to protect our environment and its wildlife.