AGS was borne out of a desire to do things differently where each individual matters and feels they are contributing; to do things better, to delight our customers and to go home safely and with a smile on our faces.
Growing steadily into an established business with loyal customers and staff, our values include a strong belief that our success comes from working as a team and in collaboration with our clients.
Strategic alliances forged with many other key players in the specialist cleaning industry and collaborative working have been key to our many successes. This strategy compliments our long-term desire to remain an independent service provider.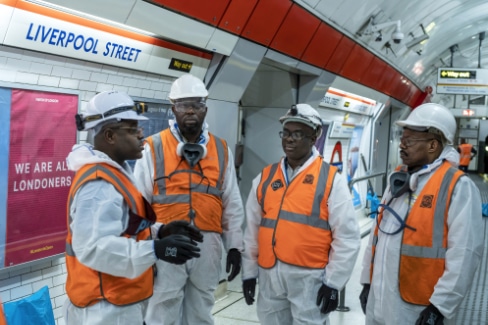 What We Stand For
Mutual Respect
Supporting each other

Innovative
More effective, better solutions

Safety Focused
Positively focused on safety

Integrity
Honest and fair

Collaborative
Working together, shared goals

Can Do Attitude
Key attribute required by all
Right first time, on time
Staff
Valuing our staff has always been key and we pride ourselves in providing support, training and development opportunities throughout their time with us.  Nurturing staff in this way has produced some outstanding results.
Living Wage
We have been a fair employer since the beginning, paying the equivalent of or more than the Government living wage.  We believe this allows us to choose the best candidates for the job.
Gender Pay Gap/Female Staff
Our gender pay gap statistics are exceptional, with a high proportion of female staff across all areas of the business.  We were ahead of the trend in this respect, finding that more equal representation brings positive benefits.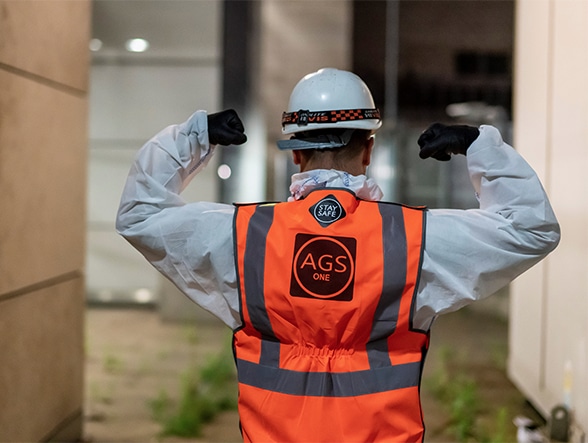 Reducing Carbon Footprint
Environmental responsibilities are taken seriously and we endeavour to reduce our carbon footprint through a number of different initiatives, some examples of which are shown below.
Vehicle fleet includes electric vehicles, with charging points at our own sites
Power saving lighting in all offices
Recycling bins in all offices, although paper free where possible
Coffee pods sent for recycling
No plastic cups or plates used within offices
Refillable water bottles are provided for all site staff
Sustainable stationery products where practical.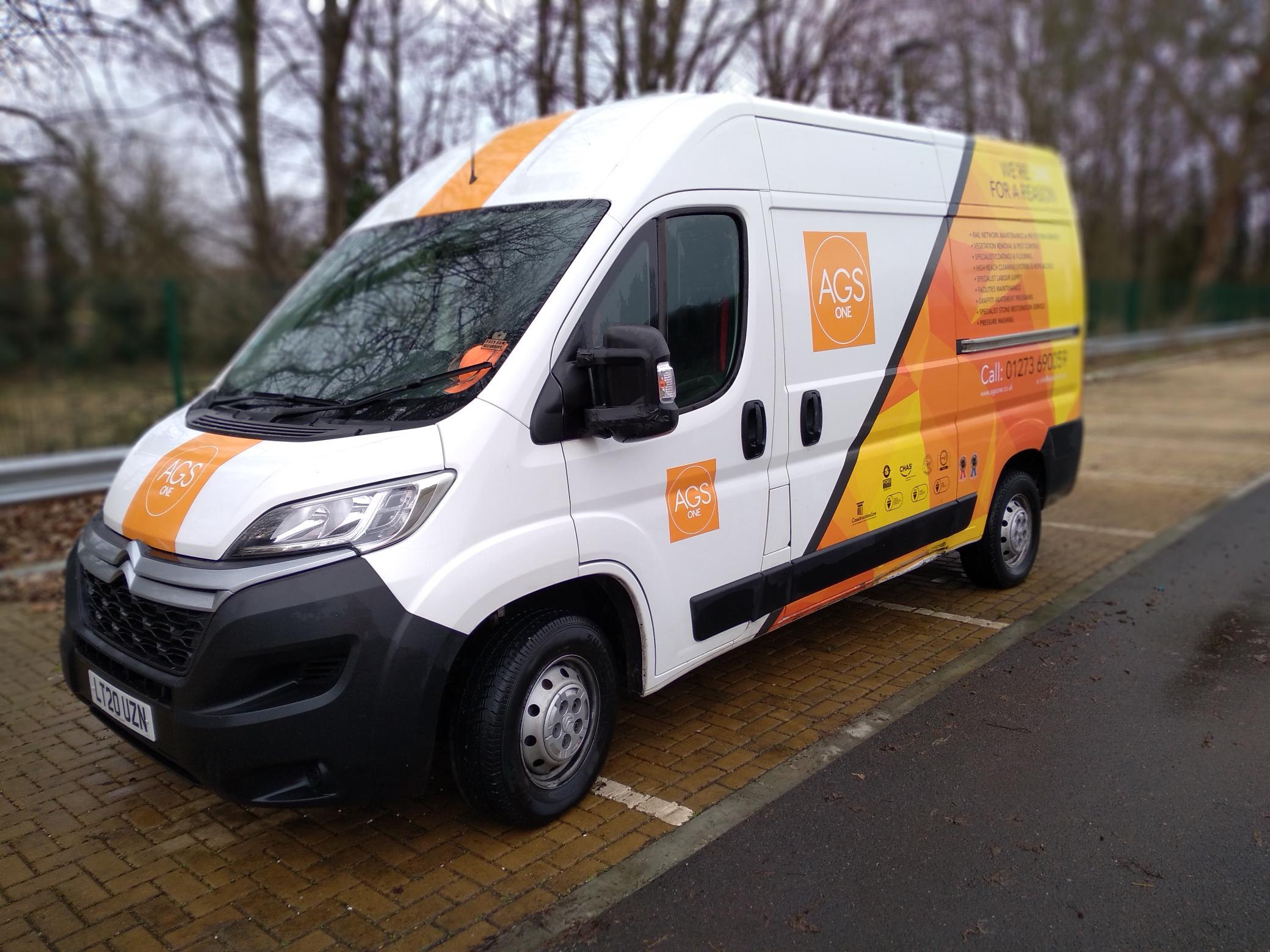 Our story
2002: Anti Graffiti Systems Limited was formed in Brighton in 2002, its mission to specialise in the removal and reduction of graffiti hits in and around the south east.
2003: Our own recruitment company for supplying temporary workers was formed.
2004: Consolidated our line marking experience. Obtained ISO 9001 registration for our quality management system.
2005: By 2005 we were on the move to new offices to accommodate the growing number of staff and equipment.
2010: Our London office became the operational management base as we won more contracts and projects in the capital.
2010: As our range of services continued to expand – line marking, specialist coatings, industrial cleaning, painting – we began trading as AGS One, to better reflect our one-stop shop approach for clients.
2011: Grease removal, litter and metal picking from rail tracks were added to our range of services. Works on track cleaning and line marking were consolidated.
2012: Obtained ISO 14001 (Environmental) & ISO 18001 (Health and Safety) registrations for our management systems.
2013: Formal establishment of both restorations and specialist coatings project supply teams.
2017: Awarded contract to supply painting services into the airport industry and another to supply train presentation staff into depots.
2018: Introduced pest control to our growing list of services.
2018: As our recruitment business developed into permanent placements, we launched AGS Support Services, based at our new and improved London premises.
2019: Vegetation management was added to our portfolio, further broadening our range of services.
2020: Provided much needed specialist Covid-19 disinfection services, touch-point cleans, ULV fogging and deep cleans.
Can't find what you're looking for?
Help us help you. Get in touch with your query and we will do our best to help.