Need help keeping your network clean?
We supply an award-winning range of cleaning services in the rail industry, including the provision of safety critical protection staff.
We provide protection staff and operational teams to rail networks across the UK. Our teams are equipped with the industry-leading cleaning equipment needed to deliver the required results.
We can offer a complete package of management, access, staff and post-clean monitoring to deliver total peace of mind. Excellent customer service and a thorough understanding of your requirements is key to our business. Safety is paramount and we have our own safety critical licence.
In recognition of the quality of our service, in 2019 we were recognised as the TfL Supplier of the Year, with the award for efficiencies and service delivered for air quality works, in line with the initiative to ensure the air the travelling public breathe while commuting is improved.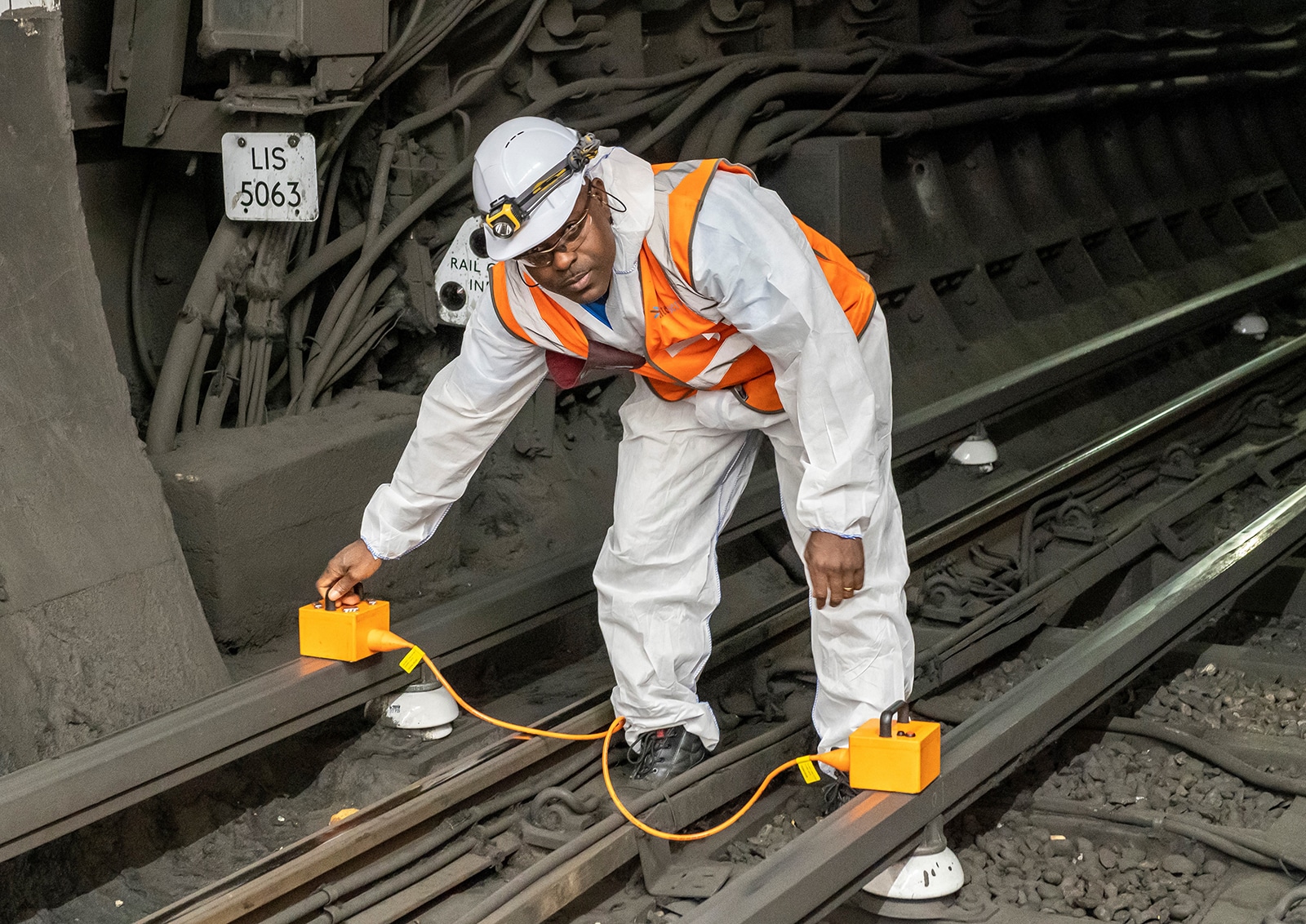 How We Can Help
Track Bed Cleaning and Litter Picking
We remove debris and dust from rail tracks, improve underground network air quality, reducing the risk of fire.
Line Painting
Our line marking paints are durable, quick drying and non-flammable and can be applied to platforms, stairs, walking routes, car parks and roads.
Labour Supply
We can supply you with track and depot labour, including safety critical PWT-EH, PWT-TH, SPC, PICOW.
Graffiti Removal
We use tried and tested methods to professionally remove graffiti tags and apply sacrificial coatings to protect against further applications.
Public Area Cleaning
Our teams can clean your trackside walls, high level soffits, platforms and glass, and can decontaminate and sanitise required areas.
Advertising Fixing
We can apply advertising posters inside your rolling stock, as well as on escalator walls and throughout your station premises.
We are a fully accredited RISQS supplier, confirming our capability to deliver your service specification to the highest standard.
Our rail services include SSOW/possession planning and documentation, providing Network Rail safety critical labour, qualified rail staff, tunnel and track cleaning, track dust suppressant techniques and air quality monitoring.  Our teams are all PTS competent.
We can also help you with vegetation removal, pest control, safety markings including MMA coatings, graffiti removal and specialist and high level cleans.