We can provide you with a range of expert masonry cleaning services to suit any requirement.
Whatever your site needs – whether it is brick, stone or other specialist finishes – we can provide you with tailored masonry cleaning solutions.
We work closely with architects and conservation officers to offer a tailor-made solution suitable to any situation. Our skilled operatives are trained in the latest gentle cleaning techniques such as TORIK and DOFF, in combination with cutting edge chemical solutions.
Our IPAF and PASMA certified teams can also safely access the most challenging of sites and deliver exceptional results for you, every time.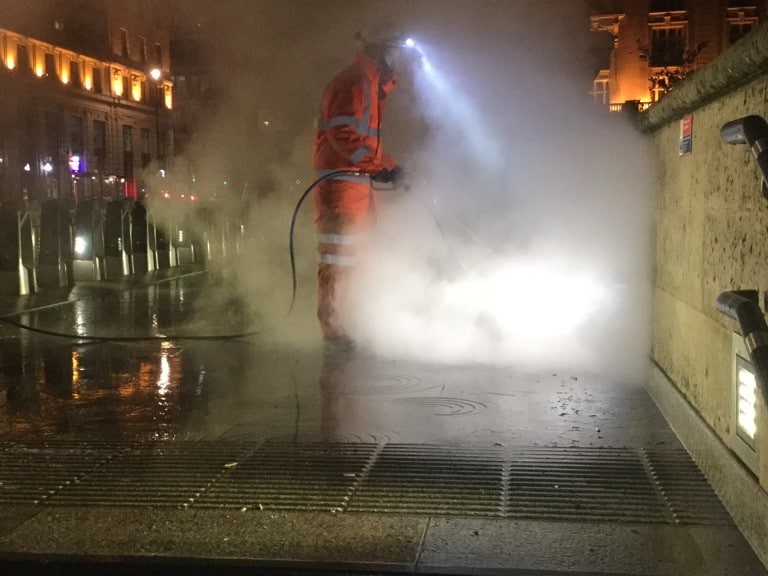 How We Can Help
Pressure Washing
We use state of the art hot water pressure washing systems to provide highly controllable pressure washing solutions for any situation.
Heritage Approved Low Pressure High Heat Cleaning
Our operatives are accredited providers of the DOFF & TORIK steam cleaning systems.
Atmospheric Carbon Removal
Our team are skilled users of the TORC media cleaning system which gently removes carbon and other atmospheric deposits from delicate stonework.
Abrasive Blasting
When a little more oomph is needed, we have just the right kind of kit to achieve the desired result.
Chemical Cleaning
We offer expert poultice & chemical cleaning solutions that complement the specialist hot water cleaning processes, providing you with a complete cleaning package.
Stonehealth Rosette Scheme
As a member of the Stonehealth Rosette Scheme, you know you are procuring works with the best possible chance of a successful cleaning solution.
Experts in the TORC System
We are experts in using the TORC System, a complete stone cleaning system designed and sold exclusively by Stonehealth.
The TORC system works by creating a gentle swirling vortex using a mixture of low air pressure, a small amount of water and a safe, inert fine granulate.
The removable nozzle cone is easily changed, allowing us to use a larger cone for large areas, and a smaller nozzle cone for more intricate detail.
The TORC system enables us to gently remove carbon sulphation, brittle paints, limescale and much more, giving you the very best results.